Phillip Lim is an American designer of Cambodian descent. His fashion line has been known for the image of "street elegance", differentiating himself from Alexander Wang, who is all about the rebellious IT girls. To add, this brand has remained relevant and popular since its founding on the Fall of 2005. So if you are into the whole image of 3.1 Phillip Lim, here are the top 3 bags you should be taking home from his collection --- right now!
For the fans of the flashy and the lovers of the bling, 3.1 Phillip Lim has given birth to your soulmate. This large (less than 14 inches) tote bag is ready for the taking --- both in style and function.
With added silver hardware, you can definitely depend on this piece to keep on the flash as you walk by the streets. Wear this with your skinny jeans, boots, basic top, plaid shirt and layer with a scarf and your favorite winter coat, and you got yourself "chill chic".
3.1 Phillip Lim Fuchsia Satchel
Add a dash of femininity to your outfit without the usual "pink" highlight. This 3.1 Phillip Lim Fuchsia Satchel is perfect for both style and utility. With expandable bodice of the bag, you can definitely extend space and transform this piece into a different silhouette.
It may look a bit busy for some. The best pairing for this one would be simple silhouette outfits with just 1 solid color. But if you want to add print, make it bold and big! This would add a great contrast to the bag.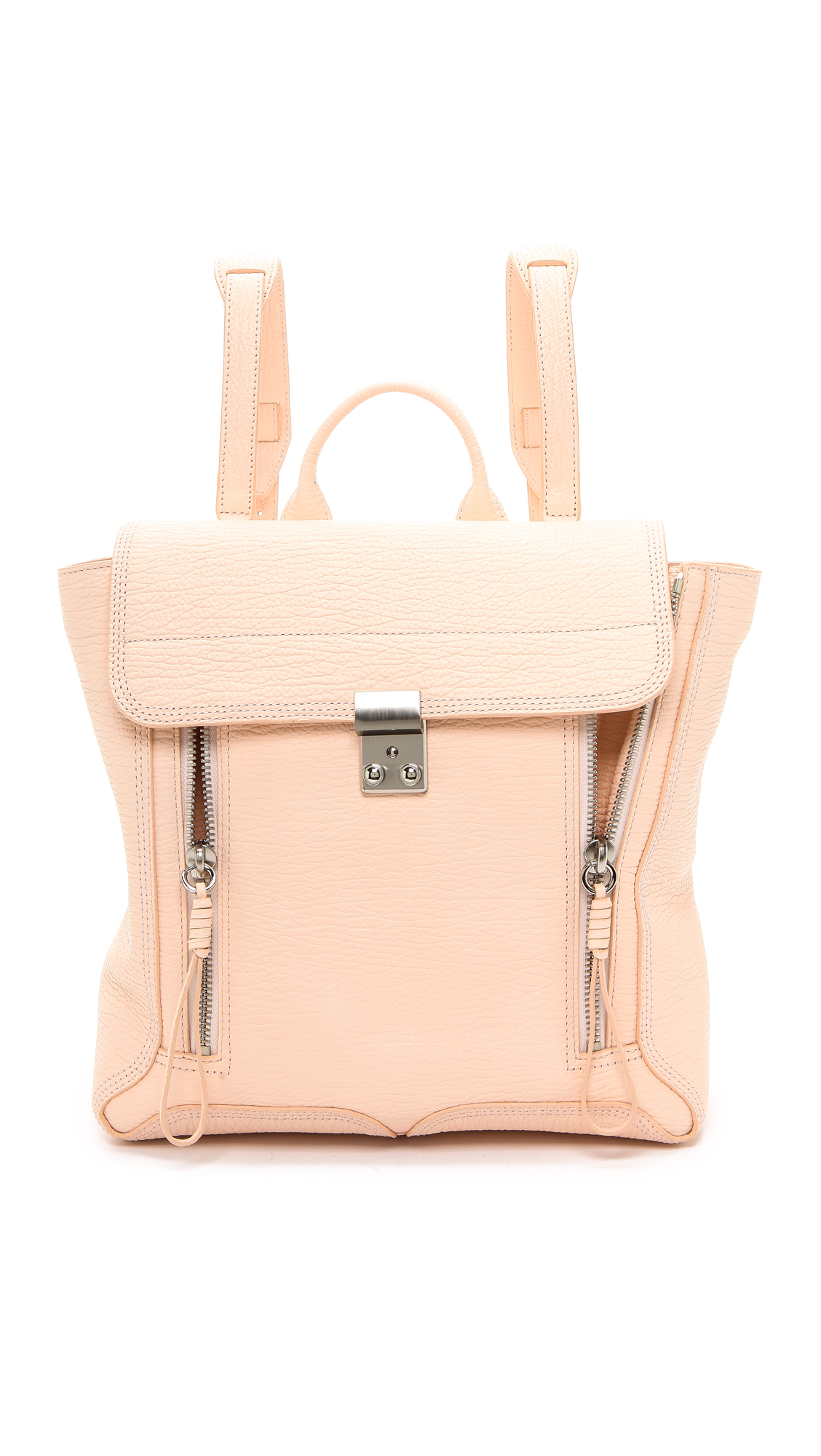 Phillip Lim Ecru Backpack
Street elegance personified. When we think of the casual street rebels, we always think of the backpack. But for the customers of Phillip Lim, it has to be done in great taste. Transformed with leather and splashed with ecru color, this back pack is not one for the geeks, but for the classy ladies that rule the streets.